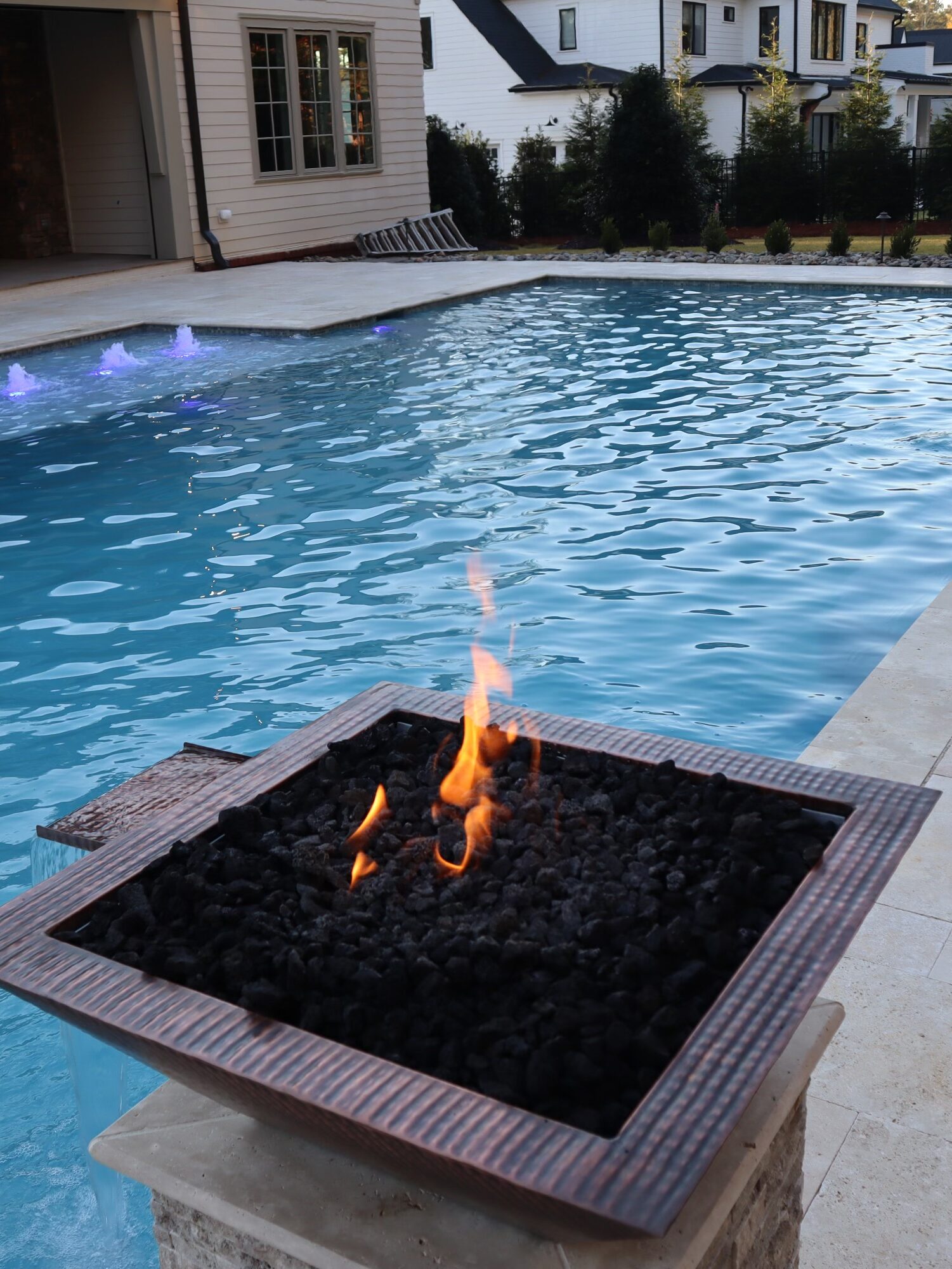 Solar Ledges
Bask in the Sun with Solar Ledges: A Tanning Oasis
Elevate your in-ground concrete swimming pool experience with Oak City Outdoors' Solar Ledges — not just a feature, but a tanning oasis. Our Solar Ledges redefine luxury by introducing a shallow section designed for basking in the sun, creating the ultimate poolside retreat for relaxation and tanning.
Sunny Serenity
Escape into a world of sunny serenity with our thoughtfully designed Solar Ledges. These ledges offer the perfect space to unwind, soak up the sun's rays, and enjoy the tranquil ambiance of your pool. Whether you're looking to achieve a golden tan or simply revel in the blissful warmth, our Solar Ledges provide the ideal spot.
Tailored for Comfort
At Oak City Outdoors, we understand that comfort is key. Our Solar Ledges are meticulously crafted to ensure a smooth and comfortable surface for lounging. The shallow depth allows you to recline in the water, striking a harmonious balance between cool refreshment and the soothing warmth of the sun.
Bespoke Tanning Elegance
Personalize your pool experience with bespoke tanning elegance. Oak City Outdoors specializes in creating custom-designed Solar Ledges that seamlessly integrate with your pool's architecture. Choose the dimensions, shape, and style that resonate with your vision, and let us bring your dream tanning ledge to life.
Ready to indulge in the blissful luxury of Solar Ledges? Contact Oak City Outdoors at 919-610-1755, and let us design and install the perfect tanning oasis for your in-ground concrete swimming pool. Revel in comfort, style, and the radiant warmth of your personalized solar-lit retreat.