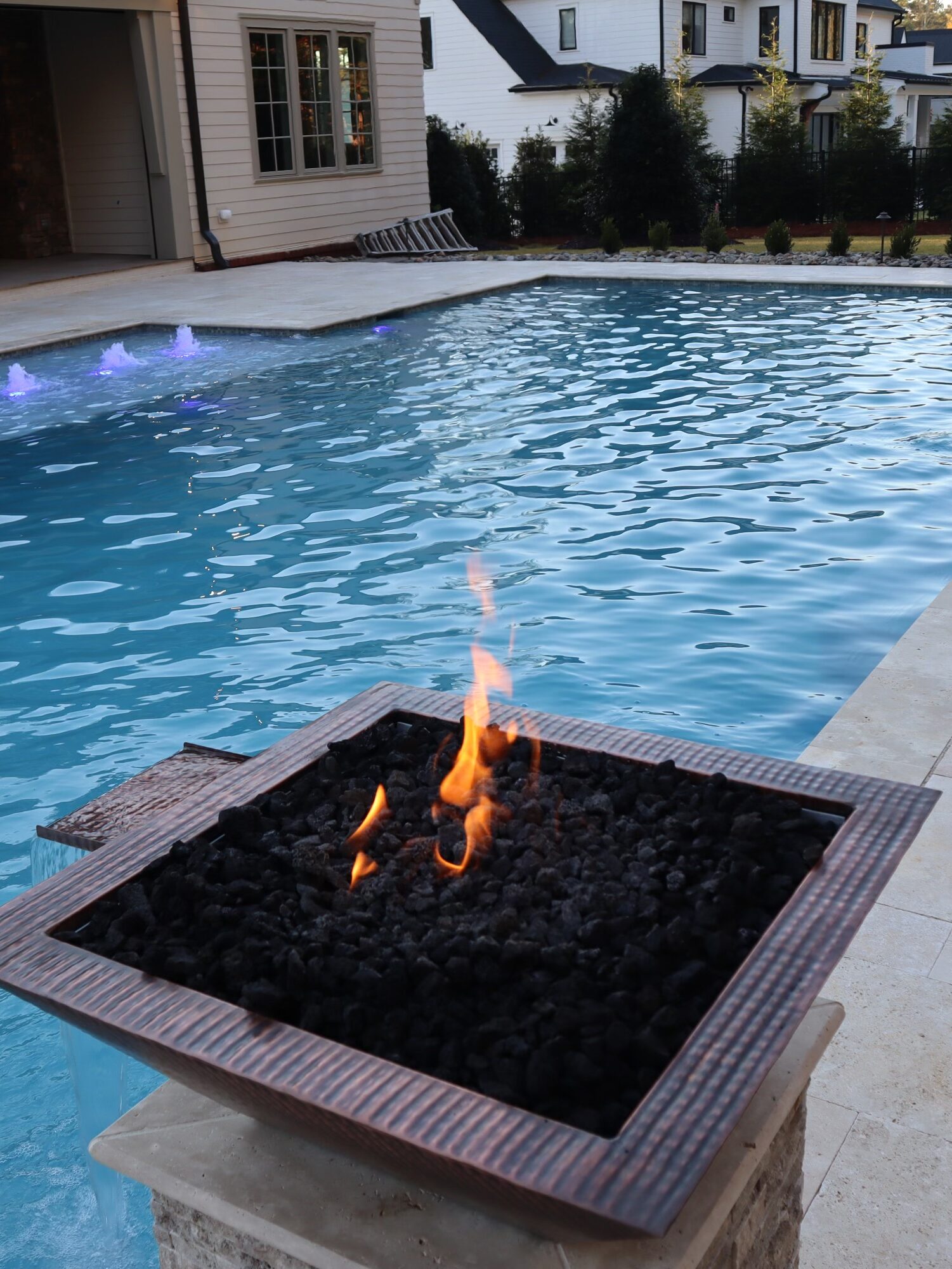 Enchanting Fire Bowls
Ignite Ambiance with Enchanting Fire Bowls
Embark on a journey of luxurious warmth and captivating ambiance with Oak City Outdoors' Enchanting Fire Bowls. Elevate your in-ground concrete swimming pool experience with the mesmerizing allure of dancing flames. Our bespoke fire bowls seamlessly blend form and function, turning your poolside into a captivating retreat.
Dancing Flames, Timeless Elegance
Immerse yourself in the enchanting dance of flickering flames. Our fire bowls are crafted with precision, offering a stunning fusion of modern aesthetics and timeless elegance. Whether positioned as a standalone feature or integrated into your pool's design, the warm glow creates an inviting atmosphere, transforming your outdoor space into a cozy haven.
Custom Craftsmanship for Lasting Impressions
At Oak City Outdoors, each fire bowl is a testament to meticulous craftsmanship. We tailor every detail to align with your preferences, ensuring a seamless integration with your pool design. Our custom-built fire bowls are not only aesthetically pleasing but also engineered for durability, providing enduring beauty and functionality for your outdoor sanctuary.
Year-Round Poolside Bliss
Extend your poolside enjoyment beyond the daylight hours with the enchantment of firelight. Whether entertaining guests or relishing a quiet evening by the pool, our fire bowls infuse your outdoor space with warmth and style. Let Oak City Outdoors turn your in-ground concrete swimming pool into a year-round haven of comfort and sophistication.
Ready to add a touch of magic to your poolside? Contact Oak City Outdoors at 919-610-1755, and let our exquisite fire bowls redefine your outdoor living.